Welcome
Formed in 1965 by a group of motor sport enthusiasts from the former RAF Lindholme, and still based in Doncaster, LMSC is one of the largest and most active clubs in the Yorkshire region. We specialise in both Stage and Road rallies and autotests but we are involved in lots more activities, particularly on the social side.
During the summer months in addition to a six round autotest championship, we run treasure hunts and barbeques. We have film nights and a quiz championship which we run on club nights, and whenever we can arrange them we have trade visits - the latest being in August, when members visited Msport in Cumbria.
If any of this interests you, please feel free to come and meet us on club nights. We meet on Wednesday evenings from 8.30pm at the Co-op Social Club, Brunel Road, Off York Road, Doncaster, DN5 8PT.


In the spotlight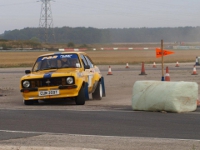 Lincoln Green Stages Rally
"Many congratulations to the winners, David Tinn/Stephen de Vere in Car 21 Ford Escort Mk2, who narrowly emerged on top in a closely fought battle between three Ford Escorts."
Visit the website >

News
March 28, 2013 |
Wednesday 10th April Film Night plus Tappits out. Friday 12th April Visit to Cummins / Holset at...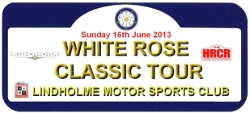 Visit the
White Rose Classic Tour
website