Welcome
Formed in 1965 by a group of motor sport enthusiasts from the former RAF Lindholme, and still based in Doncaster, LMSC is an active and friendly club. We specialise in Rallies and Autotests (a 6-round series in the summer) as well as Navigational Scatter events and Treasure Hunts. Our annual Classic Car Tour has become very popular over recent years. We volunteer as marshals on many events.
We have film nights and a quiz championship which we run on club nights, and whenever we can arrange them we have trade visits – previous ones have included M-Sport and Manor motorsport.
If any of this interests you, please feel free to come and meet us on club nights. We meet on Wednesday evenings from 8.30pm at the Murphy's Sports Bar (formerly the Co-op Social Club), Brunel Road, Off York Road, Doncaster DN5 8PT (Map Ref 111/558¾042½, Near Furniture Factors).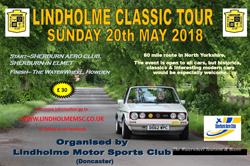 Lindholme Classic Tour - Sun 20 May
ENTRIES OPEN!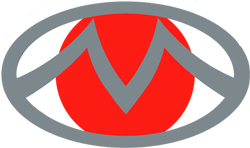 TMS Motorsport - 10% discount on purchases by club members
VoYSR cancelled
The Vale of York Stages Rally (9 Sept 2018) is cancelled (and also the other two rallies on Melbourne); probable VoYSR 2019 - 8 Sept - more info here

News
October 20, 2018 |
October 2018 Wednesday 24th – Committee meeting Wednesday 31st – Computer...