Racing
Ian Wright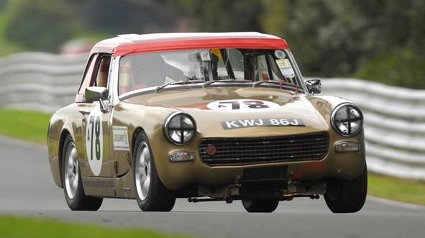 Club member Ian currently runs an MG Midget in The Cockshoot Cup Championship which is a racing championship run by the North Western Centre of the MG Car Club. It provides an opportunity for owners of MG Midgets and MGBs to race their cars at circuits within easy travelling distance of the North West of England.


Ian Wright started his racing career in 1988 in a standard class MG Midget which he shared with his brother Adrian. Ian joined the MG Car Club's Cockshoot Cup Championship in 1991 when Adrian retired. Ian gained his first class podium finish in 1995 and his first class victory in 1996.
At the end of 1999 the original car was "retired" and the present car built. From 2000 to 2004 Ian competed in a European Spridget series with little success, buts lots of fun. Back in the UK Ian finally won his class and the Cockshoot Cup Championship in 2009 and 2010. He also won the standard class in 2011 and 2013, losing out in 2012 and 2014 to a car he repaired!. Ian is competing again in the Cockshoot Cup in 2015.
For the techies out there, the car is a 1971 round wheel arch car, built to MGCC Standard Class regs.1330cc, with a self-ported cylinder head and twin inch and a quarter SU carbs.
Roy Johnson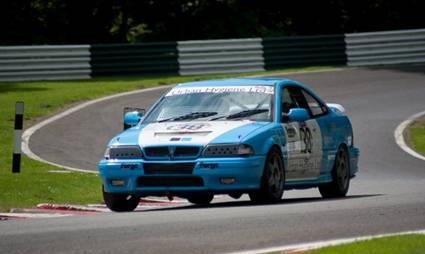 Since joining LMSC in early 2000, Roy has competed in Sprints, Hillclimbs, Autotests and Circuit Racing in Europe and America in various different cars. Roy's current drive is one of the original Rover Tomcat one make series racecars dating from the mid nineties.


Since joining LMSC in early 2000, Roy Johnson has competed in Sprints, Hillclimbs, Autotests and since 2006, Circuit Racing. Roy has raced in France, Belgium and even Daytona USA with his present race car. This is a Rover Tomcat "one make series" racecar dating from 1995, when Roversport ran in the televised Dunlop series. It has had new bodyshells and many replacement parts since then! The Tomcat runs in Class B for larger engined cars: because the 1995 cc engine has a turbo, it competes against anything over 3000cc normally aspirated, such as Holdens, Monaros, BMWs and Porsches.
Roy has raced in several series over the years: for 2015 has entered the 16-race Northern Saloons and Sports Car Championship (NSSCC) based mainly at Croft, North Yorkshire, plus some other major UK circuits. Roy holds a National Race A Licence, allowing racing outside of the UK. However, anyone with a Race B Licence can compete, provided their car conforms to the current MSA race regulations. Roy would be happy to give guidance if you consider this sport is for you.
Occasionally, Ian's and Roy's races coincide, so the opportunities for club members to come along and support either or both are always there. Supporters are always welcomed and usually get roped into helping on the day.
Ian and Roy are also enthusiastic competitors in the LMSC Autotest series, in an MGB and Jensen Healey respectively.